Skip to main content
It looks like you're using Internet Explorer 11 or older. This website works best with modern browsers such as the latest versions of Chrome, Firefox, Safari, and Edge. If you continue with this browser, you may see unexpected results.
Horror Books for Teens
What is Horror?
What defines the horror genre?
Horror is a representation of our worst fears and comes in many forms. Typical horror subject matter includes serial killers, murders, ghosts, vampires, monsters, zombies, haunted places, aliens, and unexplained occurrences.
A great work of horror fiction "create[s] a sense of dread in the reader." The tone and mood of the genre reflect an "uneasy atmosphere" and "give...[a] voice to our fears." The pacing of horror fiction is usually "steady," but often culminates in a "frantic conclusion." Horror fiction is essentially a "[s]afe exploration of the dark side of humanity" (Spratford, 2017).
What Makes Horror Appealing?
What makes horror so appealing to young adult readers?
Horror readers of all ages enjoy the genre because of its mysterious elements. It is a thrill to read something scary, and, for many, it is also an escape. Horror books provide readers with a safe place to explore the most unimaginably scary situations and work through their fears, anxieties, and trauma. "[H]orror fiction also offers insight into who we are as a society" (Colyard, 2019). Horror takes us to new places and shows us that, while we all have struggles, things could be much, much worse.
The History of YA Horror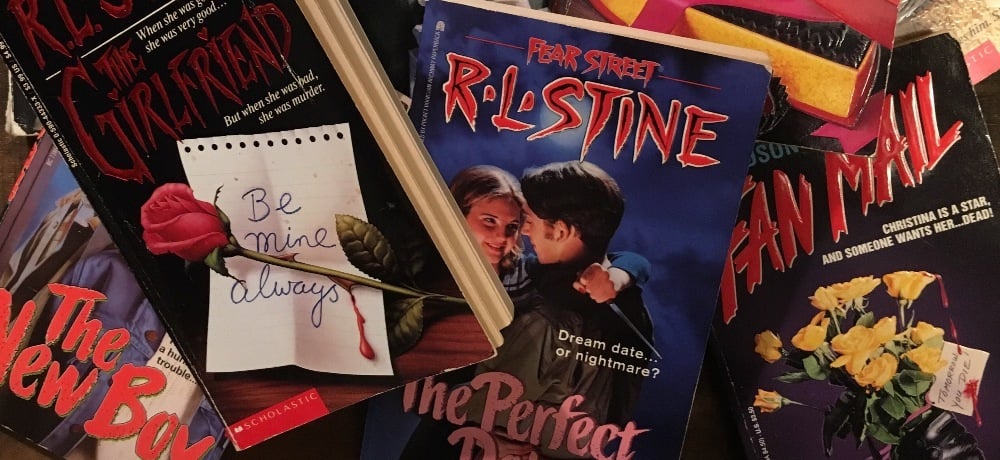 When did the YA horror genre originate?
YA horror is not a new genre and its origins can be traced back to the teen paperback boom of the '80s and '90s. Prominent authors of the time period include R.L. Stine, Christopher Pike, Lois Smith, L.J. Smith, and Caroline B. Cooney, among others. In her article "From Christopher Pike to L.J. Smith, the YA Horror Books That Ruled the '80s and '90s," Emma Fraser recalls what attracted her to the horror genre as a teen: "...young adult horror novels introduced a thrilling and terrifying world that made high school seem a little less frightening in comparison. Sure, there was plenty to worry about, but murder was thankfully not on that list" (Fraser, 2019). Horror has the ability to transport readers to a different world and make them feel a little bit better about the one in which they live.